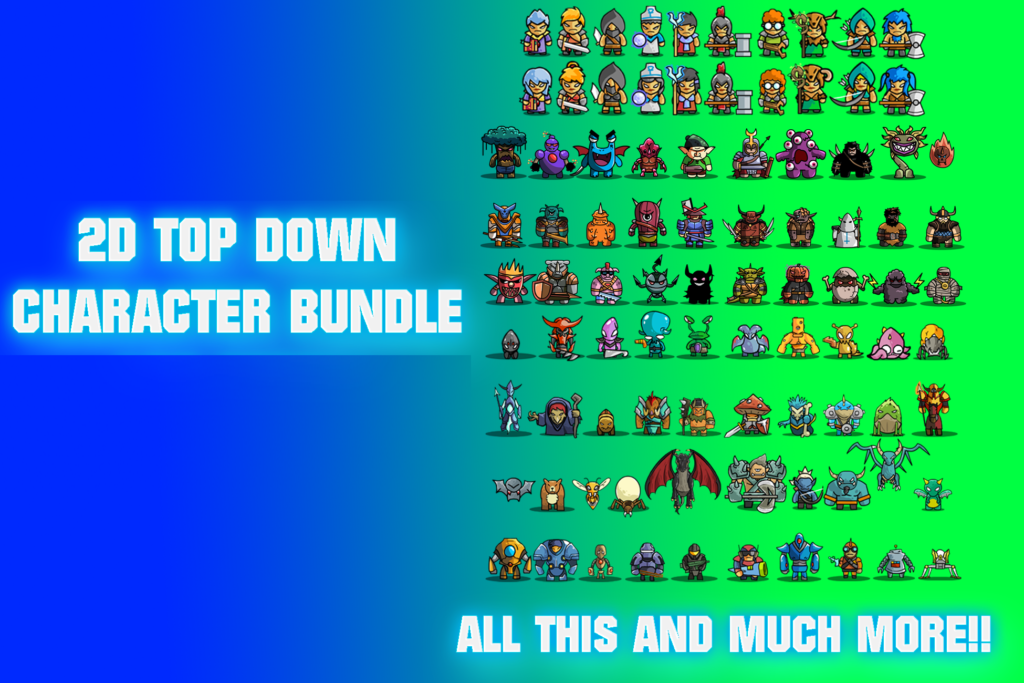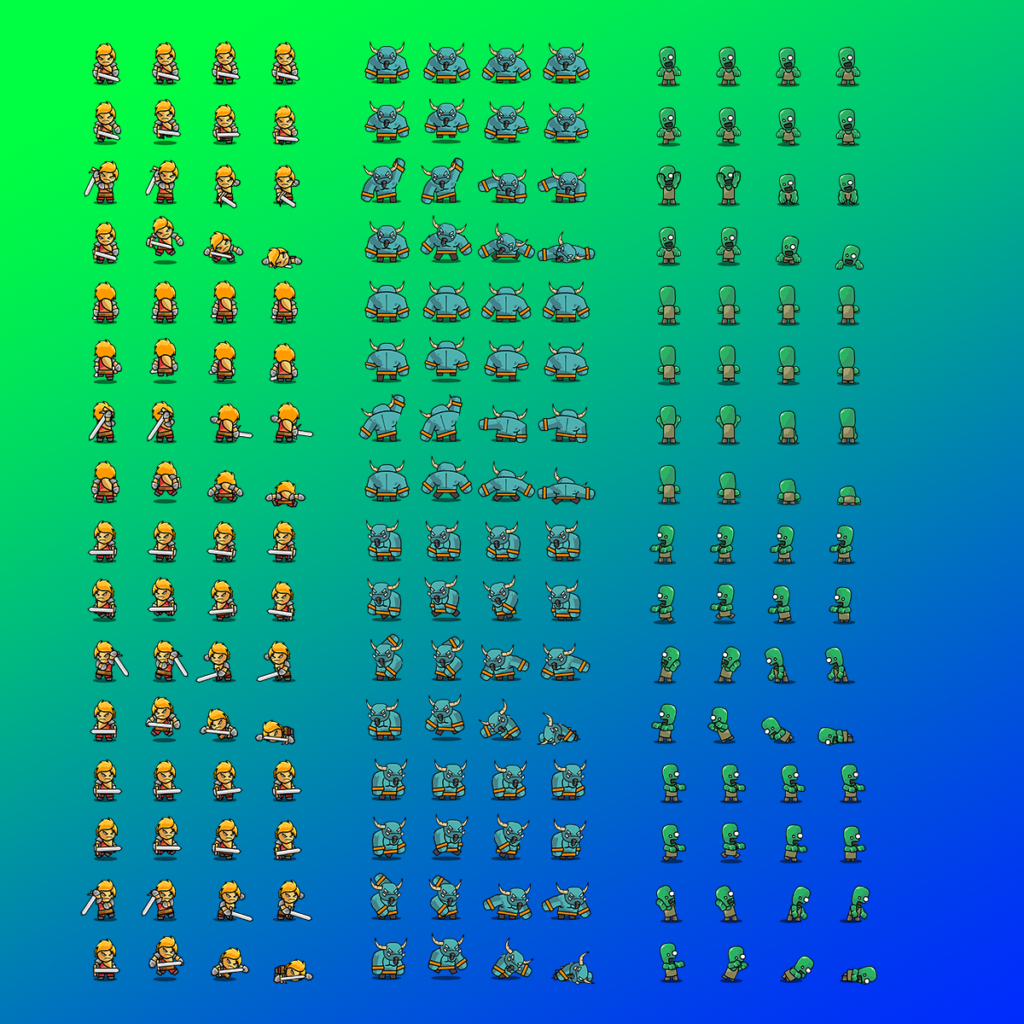 – A Huge Bundle of 2D Characters for your games! (Same Characters as Version 1) –
136 Flash Animated Characters (Animate CC) with sprite sheets!!
2048 x 8029 Spritesheet Size – 512 x 512 frames
– Smaller frame sizes 128×128 and 64×64 are in unity project as well for use.
You can use these for tons of game ideas (platform, tower defense, rpg, etc…).
Characters are in 4 Views (up, down, left, right) and 4 animations Idle, Walk, Attack, Death.
Version 2 Includes:
Unity Example Project! Requires Unity Version 2021.2.18f1+
Godot Mono (C#) Example Project! Requires Godot 3.4.4 Mono
Godot Standard (GDScript) Example Project! Requires Godot 3.4.4 Standard/Steam
Phaser (JavaScript) Example Project! Requires Phaser 3.x
Cocos Creator 3.5 (Typescript) Example Project! Requires Cocos Creator 3.5.2
Coming soon! Unity example integration will be available in Unity Asset Store once approved!
License Info:
Can be used in games/apps/websites or marketing purposes.
No resale or NFT rights allowed.
Please contact me for other uses.
Enjoy!!